ELI Pouch's 2000 Impreza Casablanca
Member #11315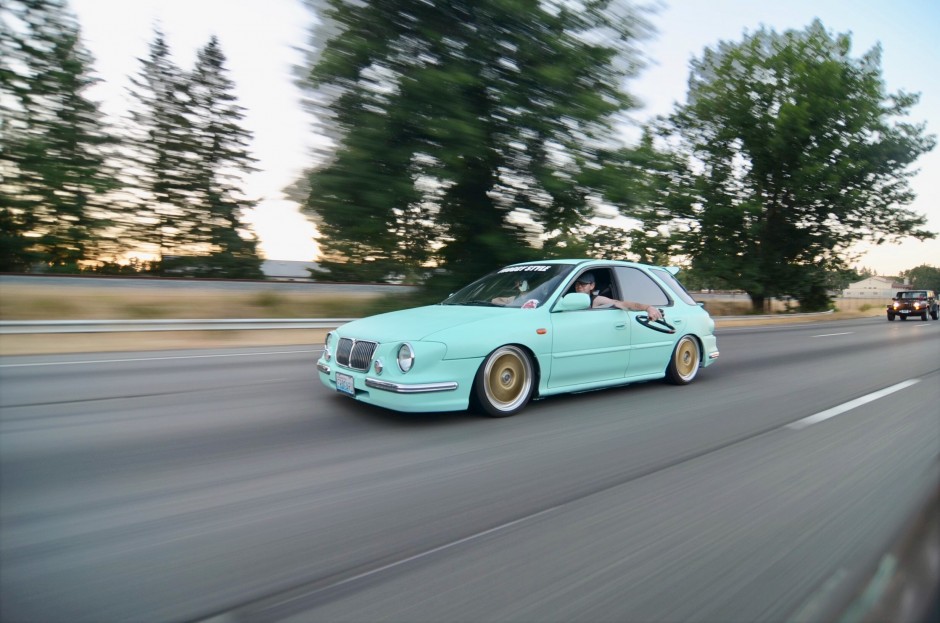 Car Description:
Cusco rear strut bar.
Cold air intake.
Sti carbon fiber front strut bar
Bc br extreme low coilovers
Jdm trial top and mid wing.
Bugeye wrx seats
Deep dish steering wheel with nrg hub and nrg quick release.
Jdm Casablanca tail lights
Jdm Casablanca front end
Jdm casabalnca rear bumper
Blast pipes with some frogs welded on
Bbs rep wheels with new tires
Fenders rolled and pulled for fitment
Wrx door cards
Black cherry plastidip but I'll have a new color by the time the show comes around.
I'll also have new wheels by then. I'm forgetting stuff too.
ELI 's Social Media Info:
-
http://www.facebook.com/Eli pouch
-
http://www.instagram.com/Frogaru