Jason H's 2016 Impreza WRX STI Base
Member #20375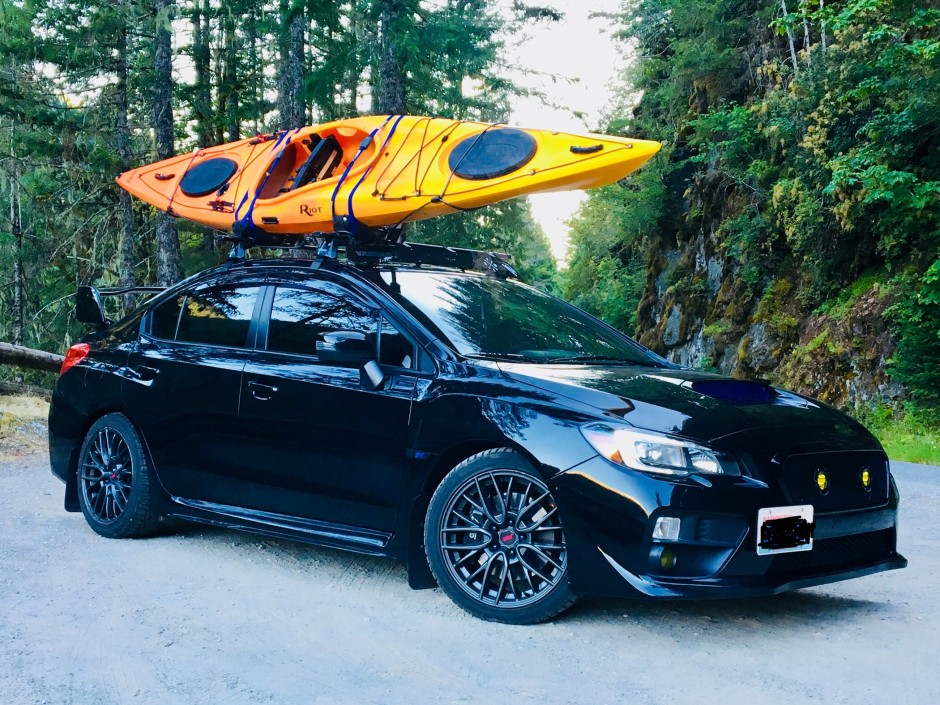 Car Description:
Current mods thus far...
Turbo XS License Plate Relocate;
Morimoto Type S XB LED Fogs w/Morimoto X Lamin-X Overlays;
GrillCraft Ocular Upper Grill w/XH LED;
Hella Supertone Horn Combo w/Subimods Bracket and V2 Wiring Harness;
GrillCraft Hood Scoop Grill Rally Blue;
RalliTEK Front Skid Plate;
Method Race Wheels MR501 Rally 17x8 5-114.30 42 Matte Black;
Nokian Tyres WRG4 245/45R17;
KICS Leggdura Racing Lug Nuts Blue M12X1.25;
Rally Armor UR Mudflaps Black Urethane Blue Logo;
Molded Innovations STI Side Ornaments Blue;
Wing Mirror Blinkers Dark Smoked;
Subaru OEM Rain Guards;
Yakima Roof Rack w/wind deflector;
Thule Hull-a-Port Pro Kayak Rack;
Yakima HighSpeed Bike Mount;
Window Security Tint;
Molded Innovations Rear Subaru Emblem Blue;
Molded Innovations F1 Style Rear Brake Light Smoked.
Cosmetics aside, car is ready for Quality performance upgrades & tune. I'm fairly new to all-things Subaru, so admittedly know little when it comes to the mechanics of performance parts and Quality mods. That said, am open to suggestions/key points/factors to consider, offers to assist with build or hey, maybe sponsor some parts (aka 'donate' 👍🏼👍🏼 ...or discount too 👍🏼) whether individually, as package(s), interior/exterior/under-hood/under-body or the whole enchilada top-down front to rear. Certainly no harm inquiring. :) Your business/company provides the Quality performance parts, perform performance tune or any combination thereof...and I inturn sponsor your brand/business/logo through networking at future shows/meets/rides!! Am willing to travel within the greater Pacific Northwest (or further if scheduling permits) to sponsor your brand/business in shows, meets, rides/etc. Quality Performance! Let's make a deal!
<2> RLTW
"WWG1WGA"
Jason's Social Media Info:
-
http://www.instagram.com/PNWTrailGuy