Coveen C's 2011 Impreza WRX Premium
Member #27116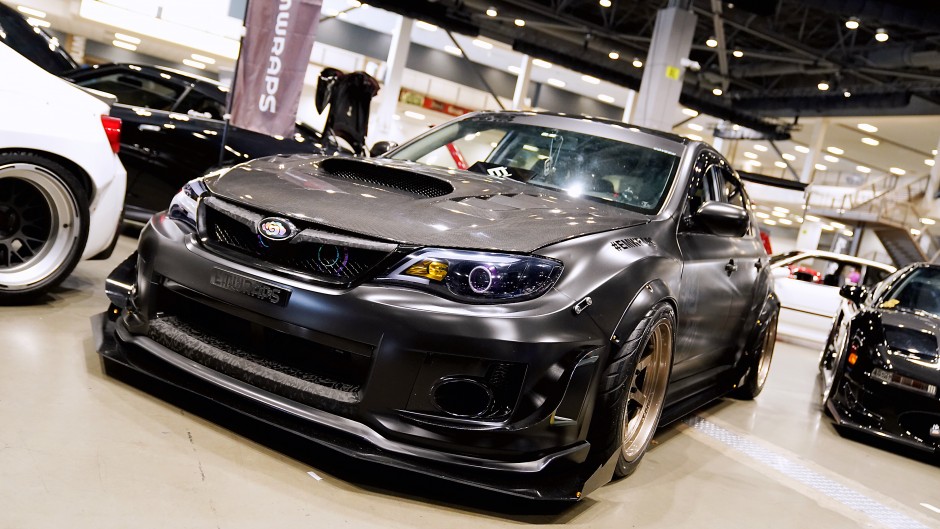 Car Description:
I am representing EMWraps from Seattle.
our instagram is @emwraps
my personal instagram is @zgf.wrx
I have a chinese element theme design wrap on my car
the chinese word "龍袍" means "The Dragon Robe" aka the king robe.
Dragon Robe is the robe that only the emperors or the king can wear
There are dragons embroidered all on the robe.
Sitting into the car is like wearing the king robe.
Below are my mod list:
Performance
Injen Cold Air Intake
Agency Power cat-back mufflerless exhaust w/ titanium tips
Agency Power Catless Downpipe
Grimmspeed Boost Control solenoid
Cobb Acessport 003 V3
Perrin Heat Shield
Kartboy Short Shifter
Short Shifter Bushing Kit
Go Fast Bit TMS respons BOV
NGK iriduim one step cold spark plug
18psi stage 2 pro tuned by Domanic
KartyBoy 12mm Short Exhaust Hangers
Suspension
BC Racing BR-Series Coilovers
Cusco rear adjustable lower controm arm
Whiteline 24mm Front Sway Bar
Whiteline 22mm Rear Sway Bar
Whiteline rear control arm support bar
Kartboy Front End link
Kartboy Rear End link
Muteki Front Struct Bar
Brakes
Stoptech Stainless steel Front brake line
Stoptech Stainless steel Rear brake line
ATE Typ 200 Dot 4 Brake Fluid
StopTech Slotted Brake Rotor
EBC red stuff brake pads
Interior
Glowshift Boost Gauge
HKS Turbo Timer
Wrapped Shadow Black Interior
Exterior
Battleaero 70" Hatch mounted GT wing
Custom Chassis Mounted Front Splitter
Fender Flares
Varis Aero Cooling Bonnet Carbon Fiber Hood
Aeroflow dynamic canards
Aeroflow dynamic side skirts V1
Custom Headlamp w/ DRL and angel eyes
Bumper diffuser cutted
Custom Diffuser
Satin Black Chinese element design vinyl wrap
Cosmis racing wheel xt006r 18x9.5
Federal Tire 595rsrr 265/35r18
Thank you very much.
Coveen's Social Media Info:
-
http://www.facebook.com/COVEEN
-
http://www.instagram.com/@zgf.wrx
Facebook Groups: