John B's 1980 DL/GL GL 4WD
Member #2899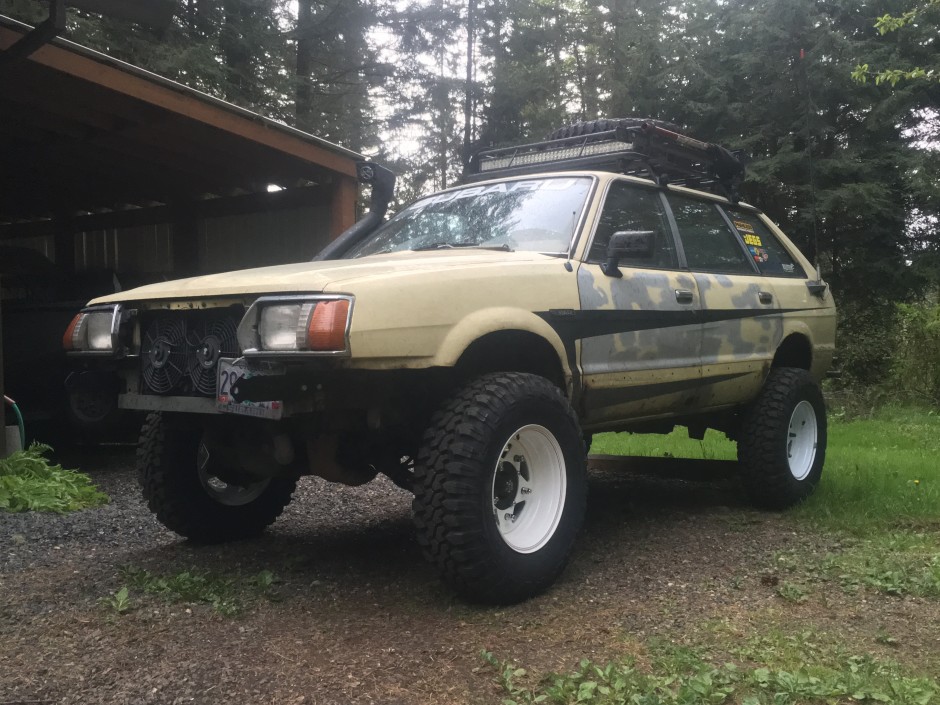 Car Description:
Swapped to an ej25d. 5 speed dual range converted to dual stick. 7+ inches of lift by SJR. 30x9.50r15 Maxxis Bighorns. SJR 4x140 to 5x205 adapters. Swapped to ea82 front suspension. Custom boxed/bent control arms. Extended radius rods. Snorkel. Welded rear diff. Tube bumpers front and rear. Sliders. Stretchy rear axles. Roof rack. Off-road lights. CB radio. Optima battery relocated to the back. RCI 17 gal fuel cell.
John's Social Media Info:
-
http://www.facebook.com/https://m.facebook.com/cody.brooke.
-
http://www.instagram.com/Klausthedubber