Daniel E's 1997 Legacy Brighton
Member #29394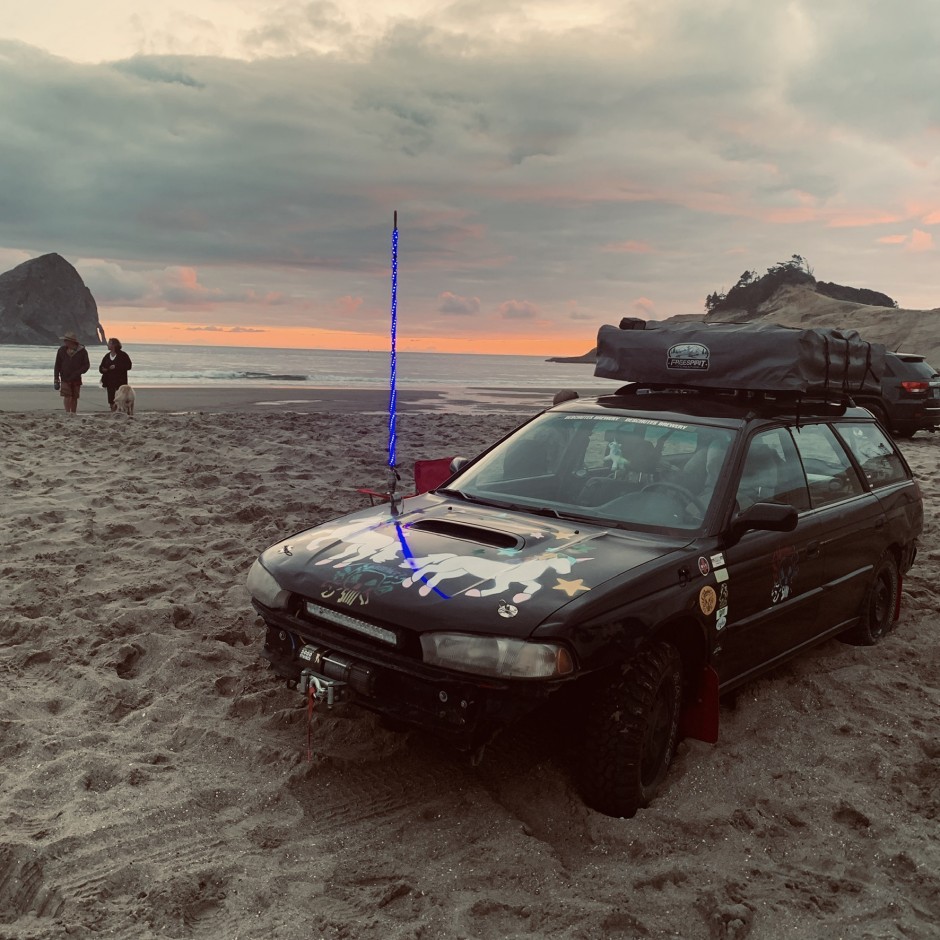 Car Description:
Forester strut "lift"
Second motor ej22
Winch
Mud tires
Rally flaps
Super "kustom with a k paint"
Free spirit roof top tent
Custom glow whip
I bought this car last December for $160 bucks as part of my side hustle fixing cheap cars and selling them for a little profit mostly to keep myself busy on the weekends. I had an old cop car I was planning to run in the Gambler 500 and started driving this as my daily to work as I was waiting for it to sell. I very quickly fell in love with this thing. It's had a very hard life and just won't die. Last weekend I swapped out the tires old factory ej22 after somewhere in the neighborhood of 300k miles. All the modifications and parts have been pulled off other parts cars I have bought. Nothing other than the winch, tires, and black paint is new. I'm proud of this pile for being a back yard build using junkyard parts. I have big plans for this little car in the future!!