RYAN WATSON's 2007 Forester xt
Member #2977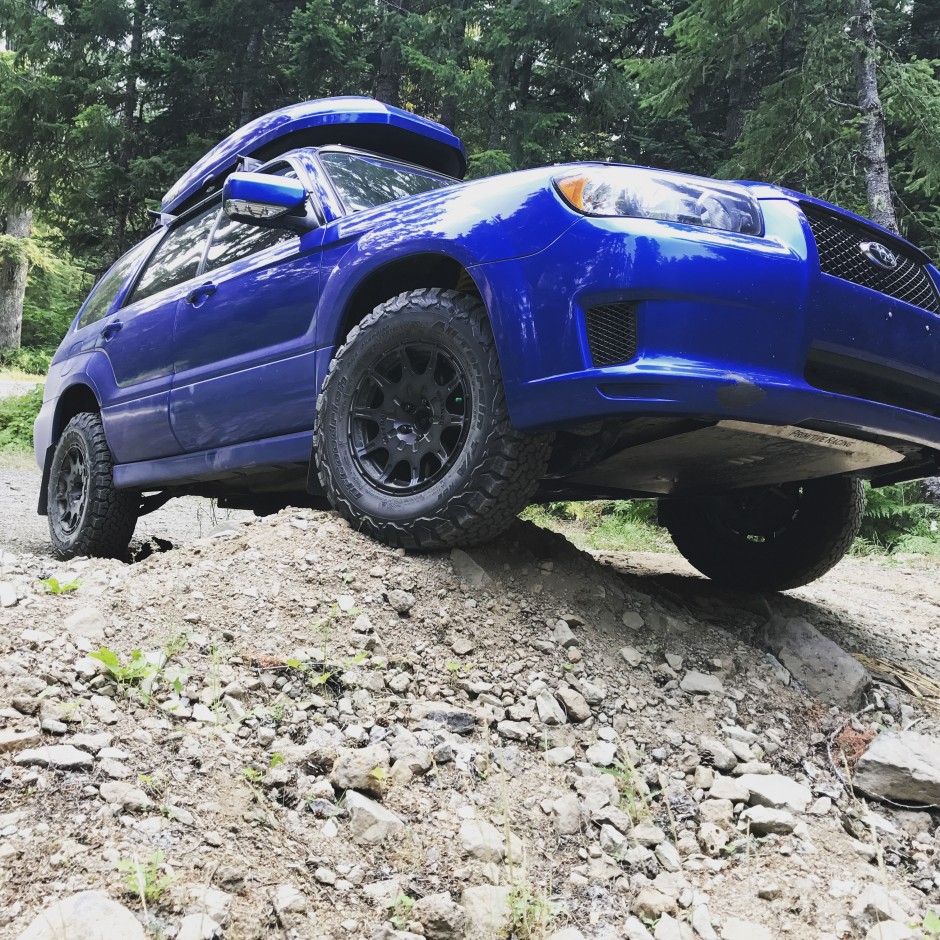 Car Description:
- This 2007 forester xt spent the first 90k of its life commuting from vegas to durango colorado. i got ahold of it and had slightly different plans.
-It starts with an AVO turbo inlet feeding into a vf48 off a 2015 sti , being cooled down by a grimmspeed tmic with a matching chimney, feeding into an sti y pipe on a stock bloc. Fuel system is a set of cobb 1000 cc injectors and an upgraded dw fuel pump.
-Exhaust fumes flow though a cobb catted downpipe and into a cobb exhaust that has been modified to fit. Simplicity in the cab, an accesport allowing the car to be tuned at 280/320 awhp/tq at 18 psi. A jarr customs weighted knob shift knob helps slide through the gears and an escort 9500xi radar keeps you in check in case you take advantage of the boost!
-A color matched yakima skybox as well as a yakima awning compliments the yakima low profile rack.
-Swapped headlights to 08 design and Swapped taillight to 05. Leds throughout the vehicle
In order to illuminate the night a pair of 24watt csi lights with 1500 lumens each were custom mounted behind the grill.
-The suspension includes a 1.75 lift fro ADF with standard king springs providing a total of about 1 1/4 " of lift combined with a set of 215/75/15 bfg ko2s the car sees about a 3" lift over stock with a full size spare just in case, some gorilla mudflaps to keep the rock flinging to a minimum.
-To retain good handling and minimize body roll this forester has been equipped with a rear whitline sway bar with whiteline heavy duty sway bar mounts linked up with kart boy end links in the rear and rallitek endlinks in the front.
-For protection against the lands traveled a primitive racing skidplate protects the oil pan as well as transmission crossmember , out back a subaru oem diff plate protects againts any tree stumps.
RYAN's Social Media Info:
-
http://www.instagram.com/oregonbluefozz