Cheyenne L's 2015 Impreza WRX Premium
Member #582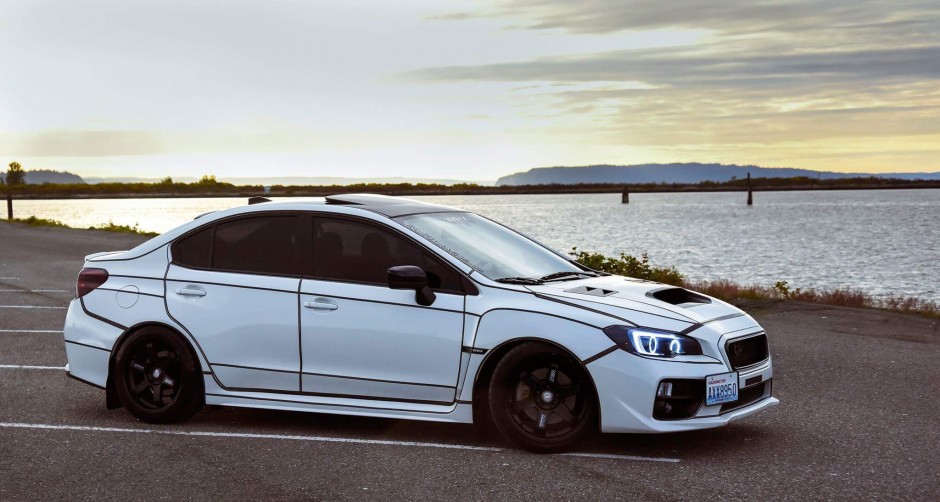 Car Description:
2015 WRX Premium
-Stage 2 Plus Cobb package
-Custom exhaust by Randy's Custom Exhaust
-Turbo XS 50/50 BOV
-IAG Air/oil Seperator
-Perrin pitch stop brace and mount
-Boomba short shifter and short shift transmission plate
-Perrin engine dress up kit
-Perrin shifter bushing and shift stop
-Driveway Labs hood vents
-3m black reflective body line striping
-Custom headlights by Blackout Retrofit Workshop
-Vinyl work by 253 Wrapz
-Tien Flex Z coilovers
-other small extras such as Cobb shift knob, tail as turn module, third brake light, kenwood head unit, dual 12" kenwood subs, sequential turn module in headlights, and hella horns.
Most of the work done to the car has been done by me. Subarus and family are my passions, and they are often combined. This car is my daily driver and totes around kids and hauls whatever I can fit inside of it. It's a work in progress, but it's ever evolving and I hope one day to turn it into a car really worth mentioning.
Cheyenne's Social Media Info:
-
http://www.facebook.com/depriesticles
-
http://www.instagram.com/Depriesticles
Facebook Groups: