MtnRoo Off-Road Zone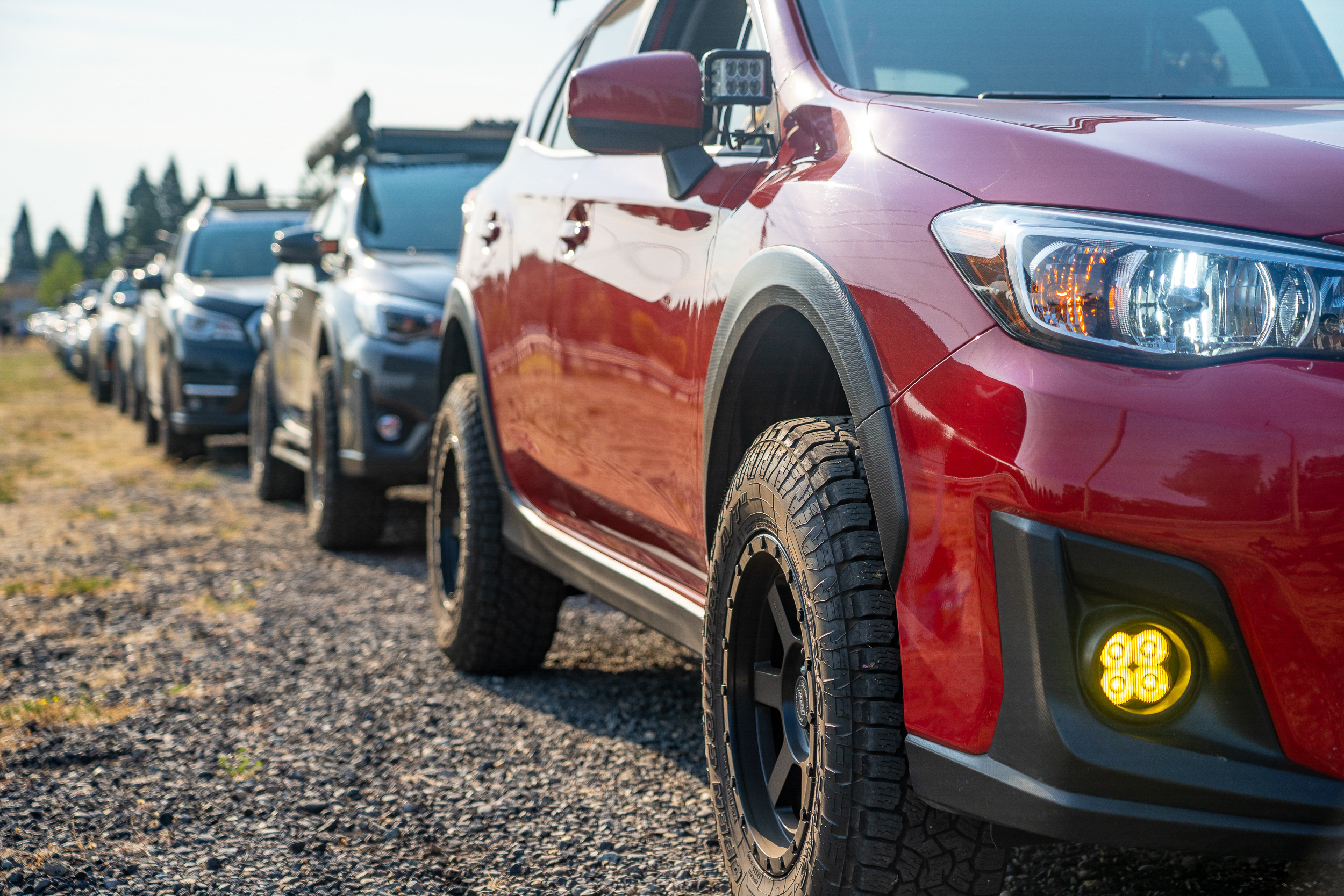 The MtnRoo Off-Road Zone is a special area of the Big Northwest parking lot for overland inspired Subies to park together. Feel free to bring a prop!
Anyone with a ticket to Big Northwest is allowed to park in the off-road zone as long as he or she has an overland inspired Subaru! Note: The off-road car show class will not be parked in the off-road zone this year.
You can join the MtnRoo FB group here:
https://www.facebook.com/groups/MtnRooMtHood/
MtnRoo Oregon activities happening at Big Northwest 2021
Recovery Seminar by John Bloom & MtnRoo Oregon
During Big Northwest, you'll have the opportunity to attend one of two up close and personal off road recovery classes, happening from 10:30am to 11:30am and again at 1pm to 2pm.
Topics include:
Basic rules to follow in wilderness exploring.
Basic kit for day trip, weekender trip, and extended trips.
Basics of recovery, equipment, types, and uses
Real world uses and scenarios demonstrated!
Beginner and old hands welcome!
Suggested props and ideas for Big Northwest 2021:
If you want to stand out in the crowd, bring a prop such as a tree stump, service ramp or something stable and safe to park your car on. If you bring a service ramp to "flex" on, it might be a good idea to bring some rocks to put around the ramp to give it more of an outdoors look.
A lot of us have scratches on our paint and no matter how much we clean our cars, we just can't pull off that shiny car show look. If that is the case, consider getting your car covered in mud. Show off the fact that you use this car on the trails and shine isn't the reason you built your rig.
Note about entering the Big Northwest 2021 Off-Road Class:
If you are entering the car show to try and win a trophy for best Off-Road, you will be parked inside the car show and not in the Off-Road Zone.