Zizi P's 2013 Crosstrek 2013 xv crosstrek li
Member #27635 :: Event Volunteer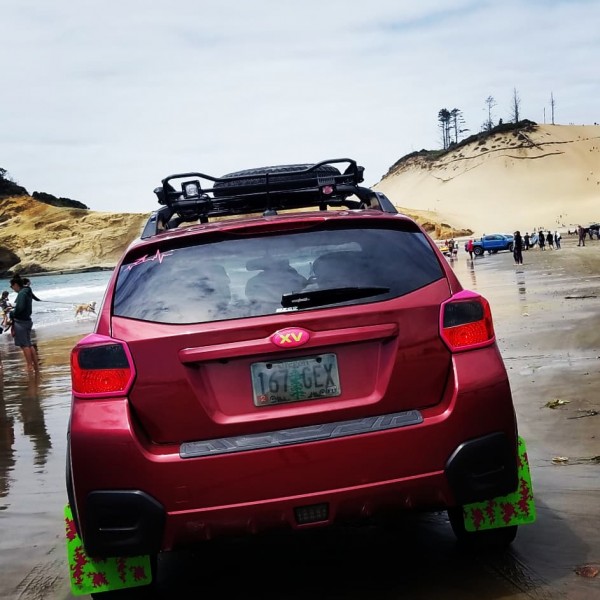 Car Description:
Rokblokz mudflats with camouflage pink-green
2013-2017 Subaru crosstrek ,outfitted with @visionxusa lights and engo USA 9k synthetic winch this thing is sweet! Built out of 1/4 5052 this bumper only weighs in at 54 pounds. After removing the stock crash bar and plastics the bumper only adds around 25 pounds to the front end .It's built light weight and steady for off-road abuse! Standard features.from full force metal works
Continental tires with stock high and wheels
Light bar
Rear lights frame from Ebay
Middle rear light connected to my left stop light.
off road lights installed on the basket installed @willsonville subaru
Hornets painted pink as my accent color
Overlays personalize by Orsiny
Zizi's Social Media Info:
-
http://www.facebook.com/Zizi Peralta
-
http://www.instagram.com/Ziziperalta
Favorite Subaru Facebook Group:
- Pnw crosstrek :
http://Pnw crosstrek
- Pnw ladies:
http://Oregon subaru club
« Browse More Enthusiasts