Michelle W's 2012 Impreza WRX STI STI
Member #22045 :: Car Show Entry (Best Impreza 08-11 & WRX/STI 08-14)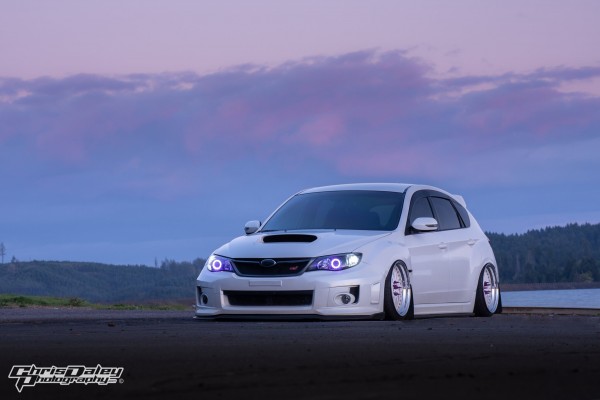 Car Description:
Bagriders air setup, Accuair VU4 Management, Airlift performance struts/bags, Accuair I-Level, Dual ViAir compressor, 5 gallon tank, trunk hardlined.
Custom halo headlights, custom grill, Work Vs-XX 17 step 18 wheels powder coated to match the car with gold flake, Purple Spike lugnuts, SPT boost gauge mounted to dash, custom air control mount
Trunk- 3 RF amps, 2 RF P3 10" subs in custom fiberglass cases, stinger power series battery, DB link power Distribution block, custom ash white bamboo hardwood flooring.
Megan LCA, Superpro toe arms, Superpro bushings, Superpro front and rear adjustable sway arms, Cusco strut tower bar, nameless performance axle back exhaust, lip kit and tint all the way around.
Michelle's Social Media Info:
-
http://www.instagram.com/Her_lowish_sti
« Browse More Enthusiasts