RumbleDude Graphics
Vendor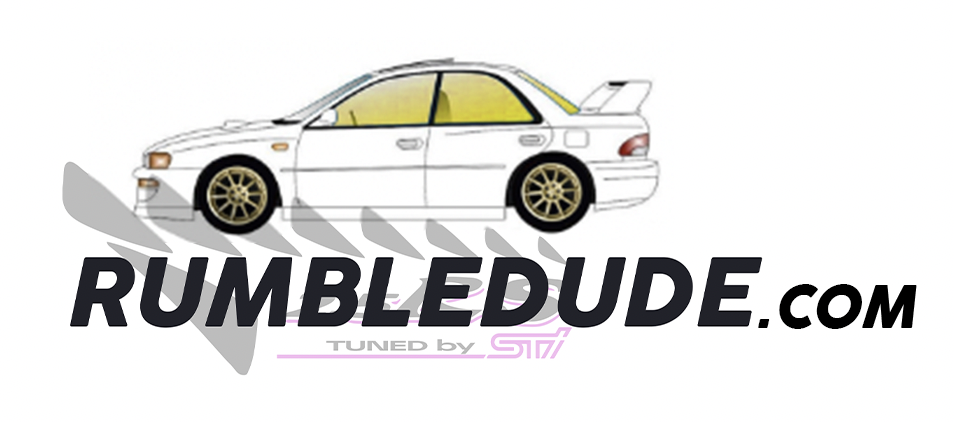 About RumbleDude Graphics:
RumbleDude offers nostalgic '90s / early 2000s-era inspired vinyl decals, liveries and apparel tailored for the Subaru Impreza GC chassis, as aswell as the much loved GD chassis (Bugeyes, Blobeyes and Hawkeyes) alike.
From factory replacement "STI" fog light covers to complete rally ready graphic livery kits at an affordable price.
Made-to-order locally in the Pacific Northwest on worldwide online at www.RumbleDude.com and find me on YouTube https://youtube.com/channel/UCEQQ1E1kUFcGCE5PAVW4oDQ for my journey building a STi swapped widebody GC8 Subaru!
Custom orders are encouraged and welcomed!
Why we love Big Northwest:
To experience the rare vehicles (22B, etc) first hand! Excited to meet everyone! 🤘🏻🏁
Why you should come to our booth at BNW 2022:
You should visit our booth this year at Big Northwest 2022 this year as it'll be our first in-person event that we'll be demonstrating how I design and produce the vinyl graphics in real-time. Choose from my designs or I can make you something 100% custom. Special BNW-only pricing will be available at the show only! See you there!
What we're giving away at BNW 2022:
1 custom designed Apparel item + Large Custom decal bundle ($200 value!)
« Back to Sponsors